Wednesday 07 Jun 2023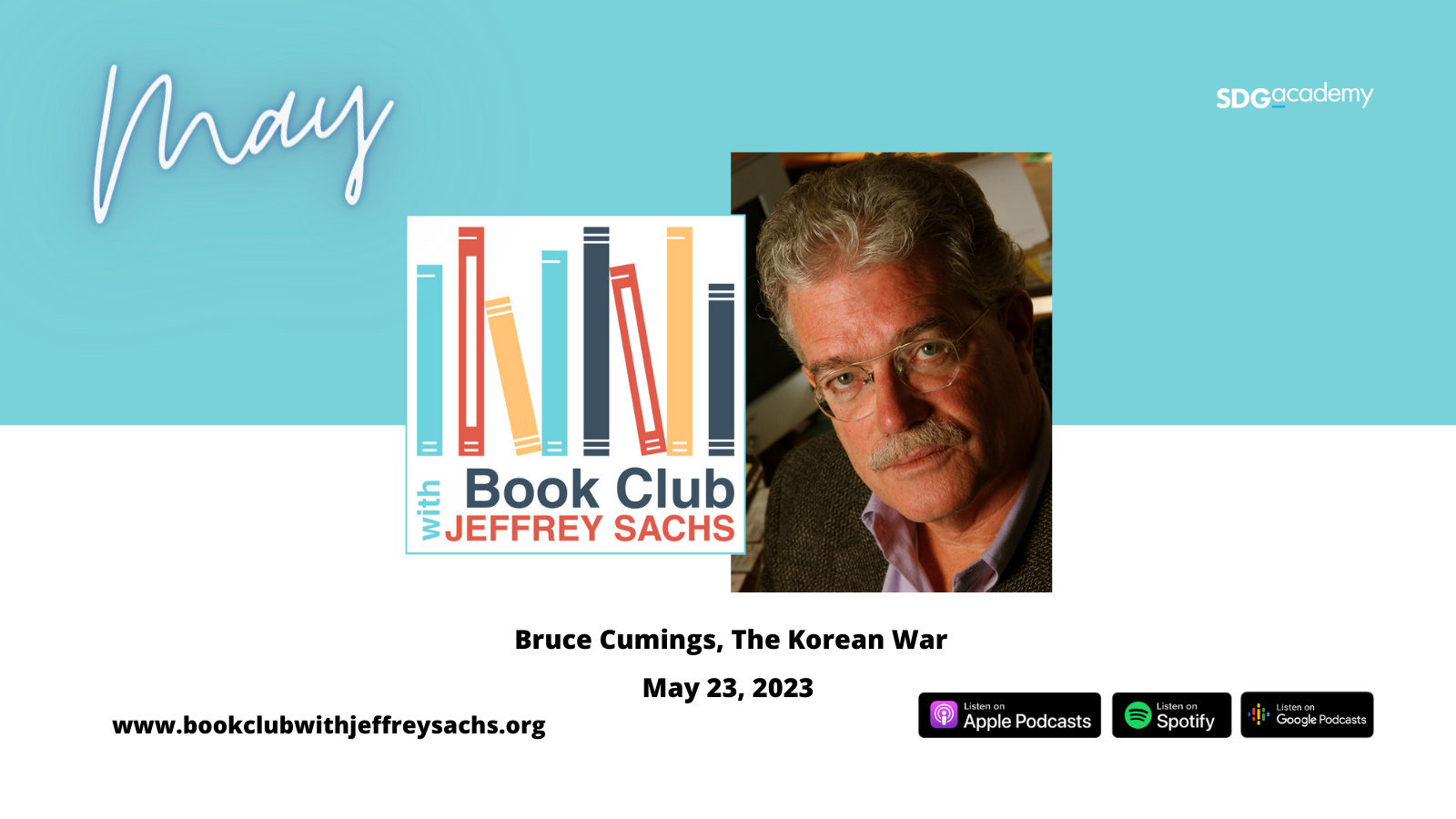 The Book Club with Jeffrey Sachs is now presented in podcast, bringing you lively conversations between Professor Jeffrey Sachs and authors of inspiring books about history, social justice and challenges of building a decent world. Find 'Book Club with Jeffrey Sachs' on Apple Podcasts, Google Podcasts, Spotify, and other major podcast apps. Be sure to subscribe for episode updates! The episodes can also be accessed directly here.
Join Professor Jeffrey Sachs and Professor Bruce Cumings, renowned historian and expert in East-Asian history and author of 'The Korean War: A History', for an in-depth discussion on the Korean War.
Together, they examine the factors contributing to the war, its brutal trajectory, and its far-reaching impacts on US foreign policy. Despite being little known or understood today, the Korean War continues to exert a long shadow on geopolitics and US foreign policy up to this day. Professor Cumings provides crucial insight into a war that is often misunderstood, forgotten, or willfully ignored yet continues to shape our world.
How to engage
---
About the Book Club with Jeffrey Sachs
Hosted by Columbia University Professor Jeffrey Sachs, the eminent thought-leader in economics and sustainable development, the Book Club features monthly interviews with renowned authors about their ground-breaking work in sustainability, economics, history, social justice, and more.
All information about the Book Club with Jeffrey Sachs can be found at www.bookclubwithjeffreysachs.org.